BigLeash S-15 Remote Trainer
Good behavior
is close at hand
Because dogs will be dogs
Dogs love to run and jump. Dogs love to dig. Sometimes they bark and sometimes they don't come when you call. A BigLeash® can help with that.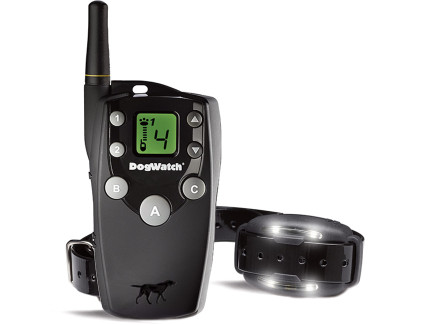 S-15 Remote Trainer
$229.00
---
Overview
A Remote Trainer, also known as an e-collar (or electronic collar), lets you send a training signal from a handheld transmitter to a receiver collar worn by your dog. The signal gets the dog's attention and can be used to teach and reinforce training commands and to help change undesirable behaviors.
The BigLeash® Remote Trainer is a safe and effective training tool with more user-friendly features than other e-collars. It is the only e-collar with digital FM technology and exclusive 'In-Touch'TM two-way communication between the hand-held transmitter and the dog's receiver collar. A second dog can easily be added and separate settings can be saved for each dog.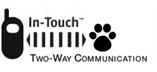 Includes
Transmitter and Receiver
Black Collar strap
Battery Charger
Y-cord (so both units may be charged at the same time)
Contact Posts (two sets, long & short)
Test Light / Contact Post Tool
Neck Lanyard
Owner's Guide
---
LCD Display
The LCD display on the BigLeash Remote Trainer gives you more information than any other e-collar. All the information you need is available at-a-glance, keeping you fully informed of the transmitter & receiver status, battery status, training level and your dog's distance from the transmitter.
In-Touch™ Two-Way Communication
The BigLeash is the only e-collar with two-way communication between the hand-held transmitter and the dog's receiver collar. This important feature helps you stay safely connected with your dog via the signal strength indicator on the LCD screen that shows you if your dog is going out of range – so you can call him back before it's too late.
15 Levels of Stimulation
The BigLeash offers 15 training levels (levels of stimulation) to accommodate a wide variety of training needs and pet personalities, but not so many that picking the correct level requires an advanced degree.
4 Signal Options
Select the signal you need, when you need it - audible, brief or continuous.
Firefly® Nightlights
Easily activated from the hand-held transmitter, the 4 LED lights are great for walking your dog at night or locating him in the dark.
½ Mile Range
The signal range is up to ½ mile – more than enough to give your dog some room to roam when you go out for leash-free walks.
Two Dog Ready
Easily add a second collar so you can train or manage two dogs with the same hand-held transmitter, storing separate settings for each dog.
Rechargeable Batteries
Both the hand-held transmitter and the receiver collar have a long-lasting, easy-to-recharge battery.
Low Battery Indicator
Both the hand-held transmitter and the receiver collar have a low battery indicator to let you know when it is time to recharge.
Lightweight, Waterproof Receiver
Because dogs will be dogs.
Soft-Touch Coating
A unique coating that provides a comfortable and secure grip, while protecting the hand-held transmitter.
Big Features. Big Results.
BigLeash is a better way to train, so you can both have more fun together.